We find and share the most amazing travel-related stories.
MBPR is a small public relations agency that caters to travel and tourism-related clients, including destinations, hotels and resorts, and attractions of all types. If you're thinking this sounds like the greatest gig in the world, we'd have to agree. We love what we do.
The agency is run by a former editor and reporter, Mindy Bianca. Her background – especially time working in the field of travel journalism – means that we know how to look at the world through a journalist's eyes. That serves our clients – and all the media we work with – well.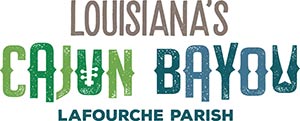 Travel takes a big world and turns it into a much smaller and more personal place. Some of your happiest memories are probably connected to a time when you were living out of a suitcase. We specialize in identifying what makes each of our clients truly amazing, then introducing those stories to the journalists who can share them broadly.
We like to truly connect with journalists and understand what they're looking for. We don't have a "one-size-fits-all" philosophy. Every journalist we work with gets our individual attention and customized answers.
We love our clients, and we take the time to truly experience each place we work with. We ask the big and small questions, find the interesting characters, eat the unique foods, immerse ourselves in the local culture. This allows us to speak from the heart when we're sharing our clients with the media.

Collectively, our small team boasts more than 70 years of work in the world of travel public relations. We've perfected the art of matching just the right journalist to the perfect client experience.
Take the road less traveled. It'll likely lead to us.
We don't do PR like everyone else does. We take the "relations" part of public relations very seriously, and people notice. Journalists tell us they love our hands-on, authentic and personal approach to the work we do with them. Our clients appreciate that we figure out how to do the job the way it needs to be done especially for them rather than trying to fit everyone into the same mold.
Never Miss a Connection
If you're a journalist, we want to introduce you to the people and places we represent.
If you're a destination, hotel or resort, or attraction of any size, we want to find out more about you and help you figure out exactly what sets you apart … then share your stories with the media.